Hybrid Power Quality Compensation For The Lushan Hospital Project
2023 Feb.10
The construction project of the new Hospital of Lushan County People's Hospital in Pingdingshan City, Henan Province is one of the ten livelihood projects in Lushan County. The new hospital covers an area of 185 mu, with a building area of 140000 square meters, including the ward building, outpatient medical technology building, logistics support building and other buildings. It has 1200 beds and 1500 parking spaces. The total investment is estimated to be RMB 660 million.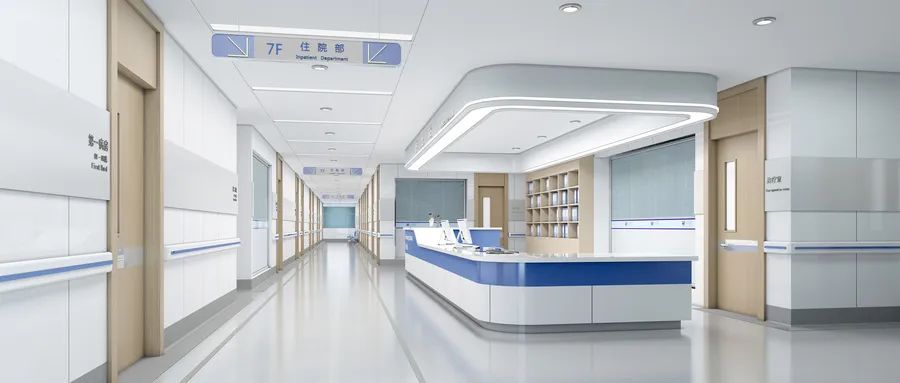 In the process of modern hospital construction, all kinds of energy-saving lighting equipment, variable frequency air conditioning, elevator equipment, UPS, EPS and various advanced medical equipment are nonlinear equipment. These nonlinear equipment will generate a large number of high power harmonics during operation.
Especially, advanced medical equipment has computer components and a large number of highly sensitive microelectronic devices, which require high power quality of power supply, It is very sensitive to voltage fluctuations and power harmonics. The generated harmonics will cause certain interference to the operation of the distribution system and medical equipment.
Serious power harmonics problems will cause damage to medical equipment and even medical accidents, affect the medical technology presentation and service embodiment of the hospital, and bring many inconvenience to patients. In order to prevent this kind of situation, our reactive power compensation and active filter devices are used in the project to ensure the safe and reliable operation of electric equipment.
Project application
Low-voltage reactive compensation controller: WGK-31-203
Introduction
WGK-31-203 uses AC sampling algorithm and advanced control algorithm to switch SFR-M, a harmonic suppression type low-voltage power capacitor module, in order to improve the power factor of the grid.
Functional characteristics
Real-time measurement of voltage, current, power factor, active power, reactive power, harmonic voltage, harmonic current, frequency, capacitor switching state, temperature and other parameters; Flexible switching, supporting manual/automatic switching mode; RS485 interface, Modbus-RTU communication protocol.
Low-voltage harmonic suppression reactive compensation module: SFR-M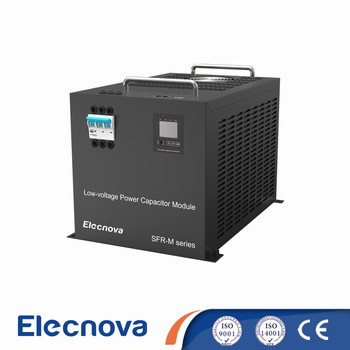 Introduction
SFR-M series intelligent dynamic harmonic suppression low-voltage power capacitor module, is specifically aimed at 0.4kV low-voltage distribution network harmonic pollution in the occasion of harmonic and power factor problems, to achieve power factor improvement, harmonic effective suppression, reduce line loss, improve the quality of the integrated reactive power compensation products.
In this scheme, a combination of matched controllers is used for harmonic control to solve the harmonic problem, which plays a crucial role in the safe operation of production equipment. At the same time, effective control schemes will bring great value to users.
Power quality management module: SFR-APF series active harmonic filter modules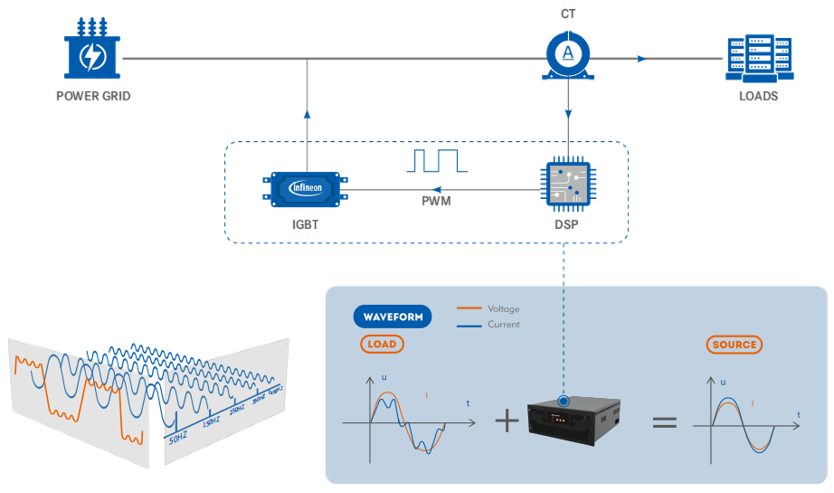 Introduction
SFR-APF series active filter module is a new type of power electronic device used for dynamic harmonic filtering and reactive power compensation. It can filter and compensate harmonic and dynamic reactive power in real time, and the full response time is less than 5ms. The products are widely used in power metallurgy, petroleum, port, chemical industry, industry and mining and other industries.
The CT is used to collect the load current signal, and the harmonic part is separated through the internal detection circuit, and then the PWM signal is sent to the internal IGBT power converter to generate the compensation current with the same size and opposite phase as the system harmonic, so as to realize the real-time dynamic filtering function.
Product characteristics
Flexible application scheme
Modular design, convenient for expansion, up to 16 modules in parallel

Rack-mounted or wall-mounted modules, suitable for various installation environments

Three-phase three-wire, three-phase four-wire optional, redundant N-wire terminal blocks, maximum adaptability to the site environment

CT installation position is flexible, both power supply side and load side
Excellent harmonic filtering performance
The maximum filtering frequency is 51st , and the harmonic filtering rate is greater than 97%

Multiple compensation modes can be selected to realize active harmonic filter, reactive power compensation, unbalanced current compensation distribution on demand

Full range reactive compensation

Perfect three-phase unbalance strategy to realize active/reactive/split-phase unbalance compensation

Three-level main circuit, lower power consumption and higher efficiency

The full response time is less than 5ms, and the control is faster, which is beneficial to the improvement of transient stability
Perfect equipment and system protection
Equipment external electrical fault protection, including bus short circuit, voltage over and under voltage, over and under frequency, phase sequence error, current reverse sequence, etc

Equipment internal fault protection, including overcurrent protection, IGBT overheat protection, etc

Automatic derating when the working environment exceeds the limit

Software and hardware current limiting

Resonance avoidance, automatically away from the system resonance point
Humanized human-machine interaction experience
Interactive optional 7-inch or 10-inch LCD touch screen

Through the graphical display interface, users can clearly understand the system waveform diagram and harmonic spectrum diagram

Power quality improvement of THDi, THDu, effective value of current, power factor, etc
Product standard
"Active Power Filter Device" JB/T11067-2011

"Parallel Active Power Filtering Device for Building Electrical Applications" JG/T417-2013

"Communication low-voltage Shunt Active Power Filter" YD/T2323-2011
Are You Interested?