Application of residual current detection equipment in medical system-Tangshan Branch of Nanjing General Hospital
2020 Sep.22
Tangshan Branch of Nanjing General Hospital is located in Tangshan, a scenic area in the eastern suburb of Nanjing. The medical area of Tangshan Branch is about 40000 square meters. It has one outpatient building, two comprehensive ward buildings, independent rehabilitation center and physical examination center. It is the largest comprehensive medical institution integrating medical treatment, recuperation, rehabilitation and physical examination in the east of the city. It is equipped with nuclear magnetic resonance, CT, CR, digital gastrointestinal machine, color B-ultrasound, Automatic biochemical analyzer and other medical equipment.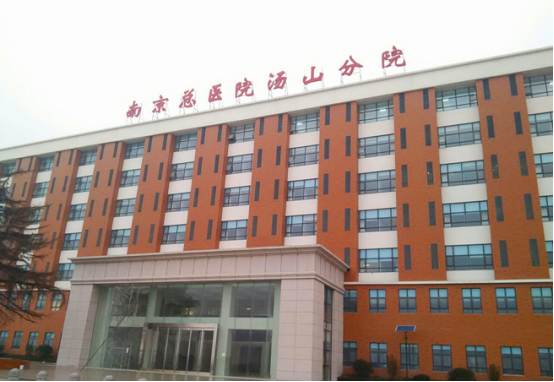 The project has 1 10kV user station, 2 400V power distribution rooms and 156 floor distribution boxes. The high and low voltage power distribution room is equipped with the Sfere-PMS power monitoring system provided by Jiangsu Sfere Electric. The system records and analyzes the data collected by the microcomputer protection devices, multi-function power meters, intelligent measurement and control instruments, transformer temperature controllers and other equipment in real time, so as to ensure the reliability of hospital power consumption.
In addition, the floor distribution box is equipped with the SCK600 residual current detection system provided by Jiangsu Sfere Electric. The system consists of SCK680-B series residual current monitoring equipment, SCK600A series residual current detector, LD series residual current transformer and NTC temperature sensor. Through real-time monitoring of the residual current and temperature of the loop, improving the safety of hospital's power distribution system effectively.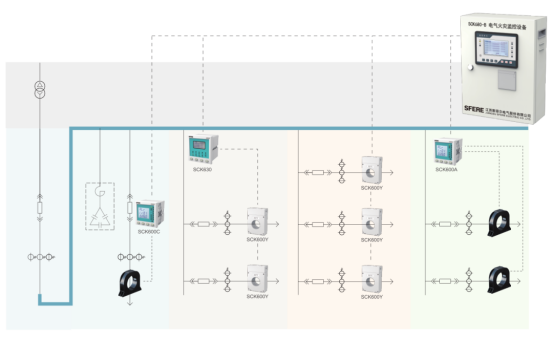 SCK600 residual current detection system can be installed in TN-S, TN-C-S and local TT low-voltage power distribution system. The system includes SCK680 residual current detection equipment, SCK600 fire detection detector, residual current transformer, temperature sensor and other accessories. The electrical fire monitoring detector is used to monitor the residual current, load current, cable temperature and other parameters in the circuit, and upload them to the monitoring equipment to realize centralized control and centralized management. When the relevant parameters in the circuit are abnormal, the monitoring equipment will send out sound and light alarm to indicate the alarm location, at the same time, the on-site detector will send out sound and light alarm and control signals to remind users to check or replace the hidden circuit, so as to reduce the risk of fire caused by electrical reasons.

SCK600 residual current detection system is a new generation of residual current detection equipment that applies digital technology, adopts a distributed design scheme, and takes electrical fire early warning and monitoring as the main purpose. The system has passed the 3C compulsory certification of National Fire Electronic Product Quality Supervision and Inspection Center, and can be applied to large shopping malls, hotels, public buildings, intelligent buildings, petrochemicals, industrial and mining enterprises and other occasions with high fire risk.
Jiangsu Sfere Electric Co., Ltd. focuses on providing power monitoring, power quality management, electrical safety, energy consumption management and other systematic solutions for smart grid users. Adhering to the development concept of independent innovation, the company creates value for every customer with excellent R&D, high-quality products and perfect services.
Are You Interested?