Elecnova branch circuit monitoring system applies in the data center
2023 Jan.09
1. Project Background
Communication has a history of no more than 100 years. From the emergence of "electricity" 1000 years ago to the development of electric power into communication signals and communication networks, analog signals and digital signals are indispensable elements for communication.
5G will be different from traditional mobile communications of several generations. 5G is no longer defined by a certain business capability or a typical technical feature. It is not only a technology with higher speed, greater bandwidth and stronger capabilities, but also a network integrating multiple services and technologies. It is also an intelligent network oriented to business application and user experience, and ultimately creates a user centered information ecosystem.
The construction of domestic data centers has been booming. At present, a data center in Wuhan, covering an area of more than 500 mu, is divided into A and B areas. It has been put into use in 2021, with more than 200 sets of Sifel precision power distribution. The project uses the AC double incoming line and 48 outgoing line scheme. It solves the problem of power distribution measurement in IDC machine rooms for customers. The array cabinet in the data machine room is located at the front end of the IT server, providing a safe and reliable power distribution guarantee for the distribution operation management of the server.
2. Power distribution solution for array cabinet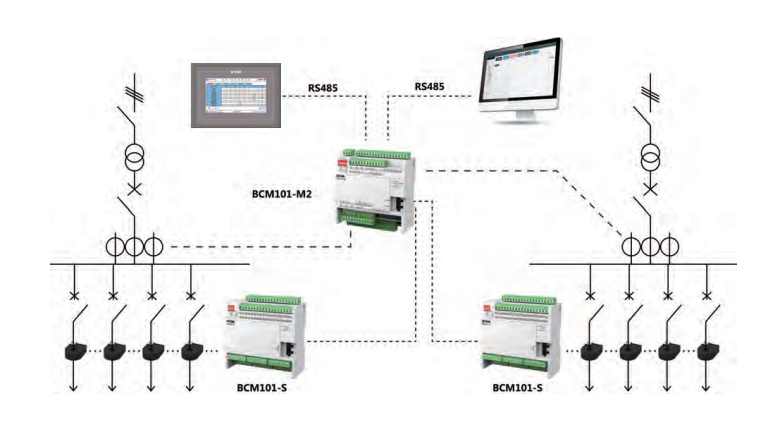 3. Scheme Advantages
7 inch color LCD touch screen, easy interactive operation

Incoming line monitoring module provides RS485 Ethernet interface and connection with superior monitoring system

Modular design, plug-in CT, flexible installation

Two level threshold alarm function to provide effective risk early warning

Enable switches can be set for all point alarm points to facilitate on-site commissioning and use

Provide relay output to realize hierarchical alarm function for important parameters

The measured voltage and current of each feeder branch correspond to each other and are not affected by the system but three-phase load layout

Class 0.1 current transformer and special electric energy metering chip are used to ensure measurement accuracy
4. Product introduction
BCM101-M2 measures the network parameters of two three-phase incoming circuits, including voltage, zero ground voltage, current, power, frequency, electric energy, demand, extreme value, harmonic, temperature and other parameters. It has 2 RS485 communication interfaces, 1 Ethernet communication interface (optional), 4/8 switch inputs and 2 relay outputs; It has two bus interfaces, which can connect feeder detection module and switching value monitoring module. It has multiple rate electric energy records to store the electric energy of the last 10 years. It has 1024 SOE event records, 1024 real-time alarm records, and 12800 alarm records.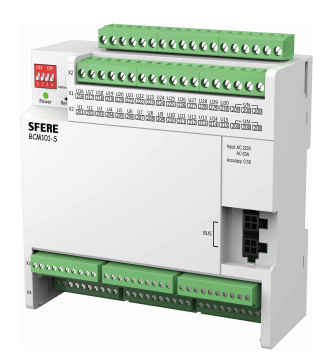 BCM101-S15/30 can measure 15 or 30 single-phase circuits, including voltage, current, power, frequency, electric energy, demand, extreme value, harmonic and other parameters. With bus interface, the module can be expanded through the bus interface; At the same time, the circuit breaker opening of the circuit can be judged by measuring each circuit.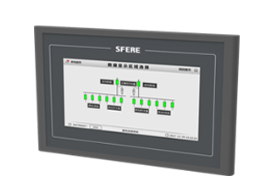 BCM101-HMI displays incoming circuit and feeder circuit data, records fault information, and adopts 7-inch human-computer interface. The human-computer interface has alarm information prompt and sound alarm, and the parameters between modules can be set.
Are You Interested?