Introduction
When we looking at the urban digital building energy management, the energy authority and the power distribution management need to supervise the digital building in terms of power metering, remote control and data analysis. Because the conventional wall-mounted energy meter has the problems of large volume and unstable measuring accuracy. A new generation intelligent kwh energy meter which applies metering chip has came into being.
The digital energy meter could be fixed in the 35mm standard din rail, it could be widely use at the feeder panel, power distribution box and small electric box along with the micro circuit breaker(MCB).During these years, many countries in the world were implemented the TOU regulation system. The implementation of the AMI(Advanced Metering Infrastructure) request a high accuracy energy meter with communication to achieve the automatically metering and remote control. With the AMI and digital energy meter, the energy authority and project management could categorize the energy consumption and billing in a economic and efficient way.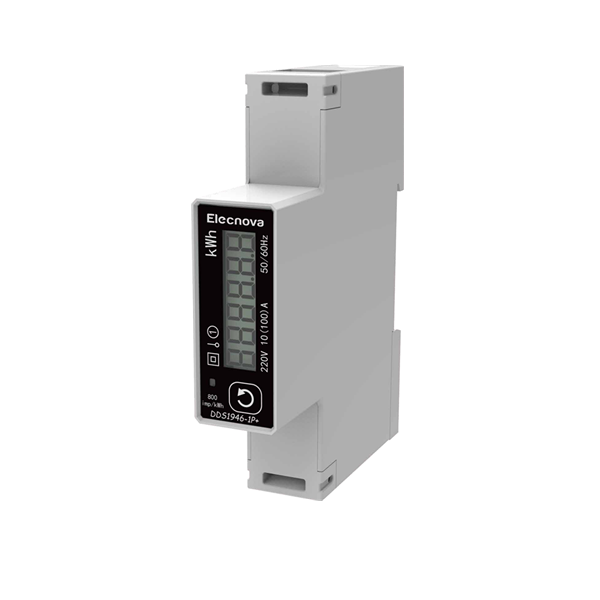 Functional features
Parameter measuring
Real-time measurement of the following parameters: voltage, current (maximum 100A), active power, reactive power, apparent power, power factor, frequency, demand and maximum / minimum value
Energy metering
Bi-directional energy metering;
Four-quadrant reactive energy;
Multi-tariff energy metering;
The instrument has 2 sets of 12 period and 4 tariff metering functions, and 24 hours a day can be divided into 12 time periods at most; Four tariff of sharp, peak, flat and valley can be selected for each period. The automatic meter reading time can be set to save the electric energy information of the last 12 months.
Event record
DDSF1946-1P+ has an event recording function, which can record the number of power-on times and the last power-on time, the number of power-off times and the last power-off time, and record the number of power resets and the last operation time.
Communication function
RS485 interface is electrically isolated from the inside of the meter, and a lightning protection circuit is designed;
RS485 communication can be carried out through PC to complete programming setting and meter reading;
The default communication protocol is the Modbus-RTU protocol.
Wiring diagram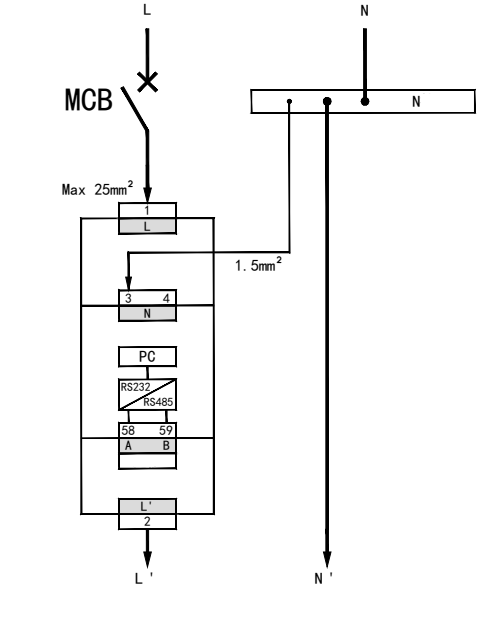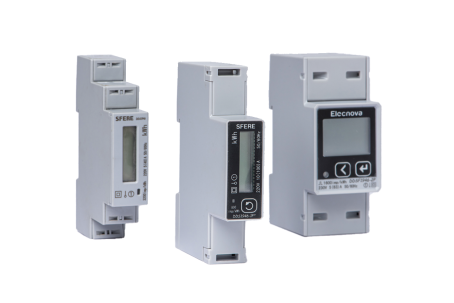 Technical parameter