ELECNOVA EV Charger Metering Solution
The Electric Vehicle industry is facing a significant development prosperous under the global carton neutralization background. As the crucial segment of the Electric Vehicle industrial, the construction of the chargers plays an important role to the large-scale development of it. According to the Global Policy Scenario reported by the IEA(International Energy Agency) , it predicts base on the Stated Policies Scenario and the Sustainable Development Scenario the EV charger development trend in the coming decade. It was estimated that till 2030 the number of the EV chargers will be reach at 120/210 Millions, nearly each units need the billing management demand.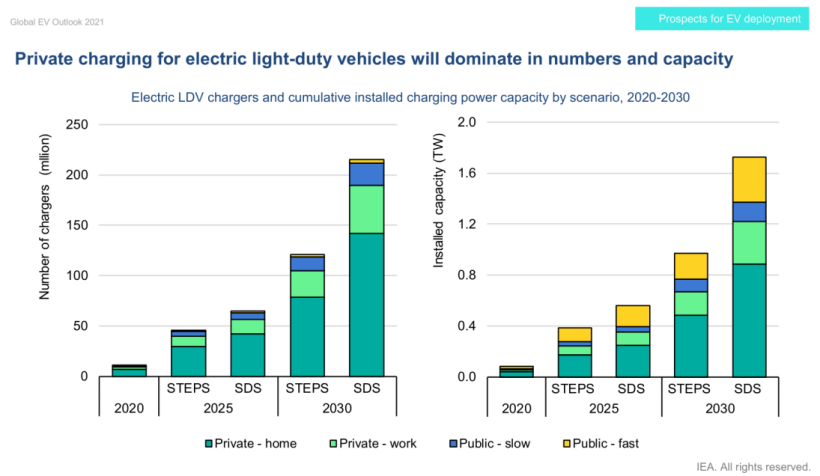 The EV charger could be divided as AD charger and the DC charger. It was combined by the main body, electric module and metering module to fulfil the functionality of power supply, charging, metering and communication. The metering module could be extended for the billing function, in that case, the smart energy meter becomes the core component for metering, billing to the EV charger.
As a major market play for the smart meters, Elecnova/Sfere Electric knows the need of the electric vehicle manufacturers and the drivers by years of experience. By its latest technology and innovations, Elecnova launched the smart power meters for the charging stations and charging piles. According to the variety applications, installation scenarios and the type of charging equipment in the existing market, Elecnova introduced smart power meter by different types and structure.At the same time, in response to the extremely high requirements of the charging pile for equipment safety, including input and output over current, IP level, temperature Control, humidity control, earthquake resistance, etc., ELECNOVA products have obtained the corresponding testing certification and measurement license for global market entrance.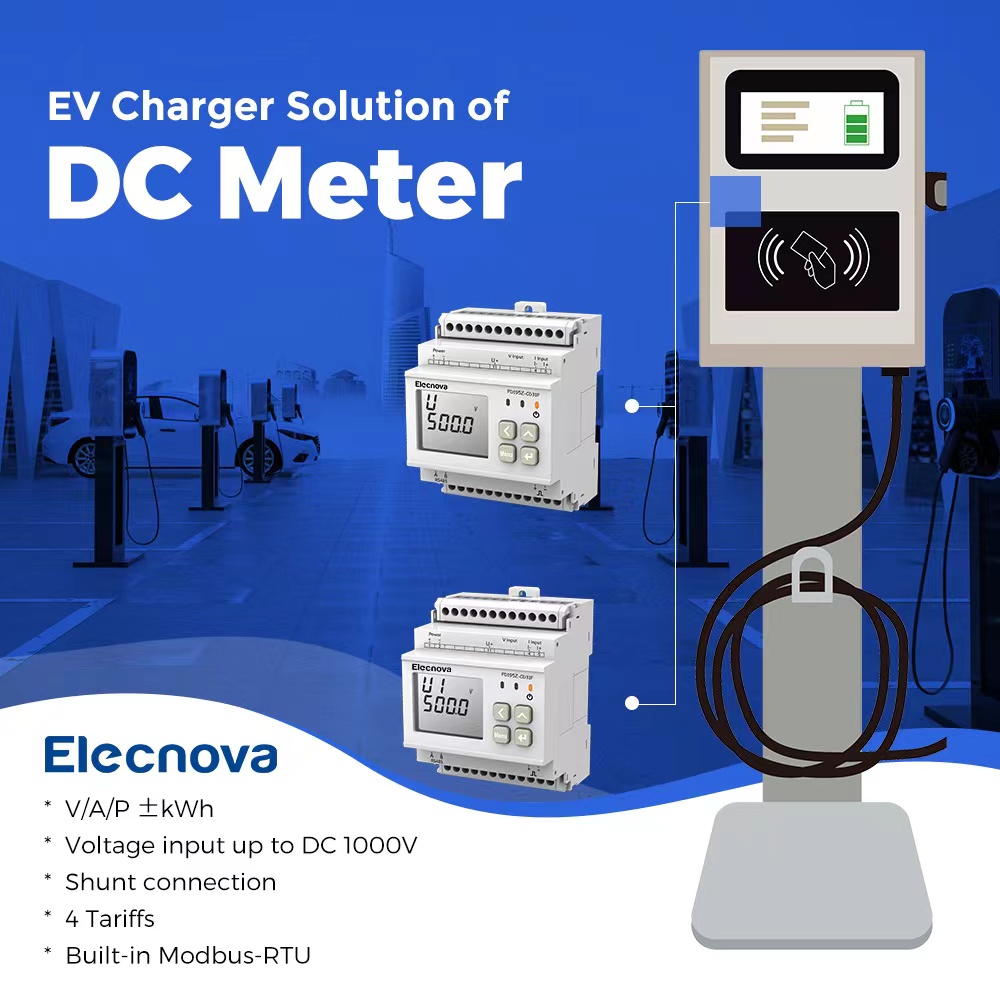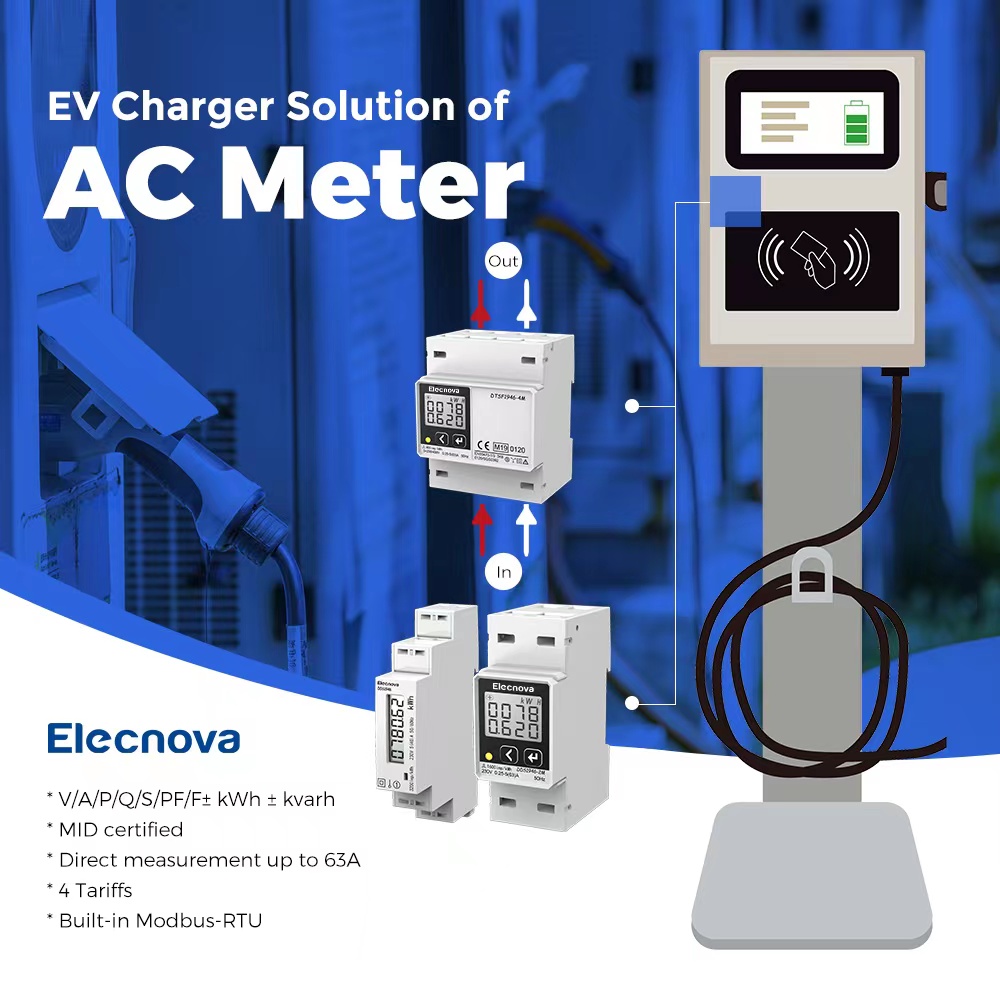 AC Electric Vehicle metering solution

The common power of the Alternative Current(AC) is range from 3kW,7kW to 15kW with AC220V voltage input. The internal charging management system is responsible for the billing control. The 3 phase din rail mounted AC power meter could use for the power metering, the energy data could be integrated into the management system by Modbus RTU.
DTSF1946-4M-01:
l Signal rated value:AC 3×230V 0.25-5(63)A

l Measurement:U、I 、P、Q、PF、F、±kWh

l Communication :RS485,Modbus-RTU

l Wiring :Down in and up out

l Working temperature:-40℃~70℃

l Certification :MID

l Installation:DIN35 din rail mounted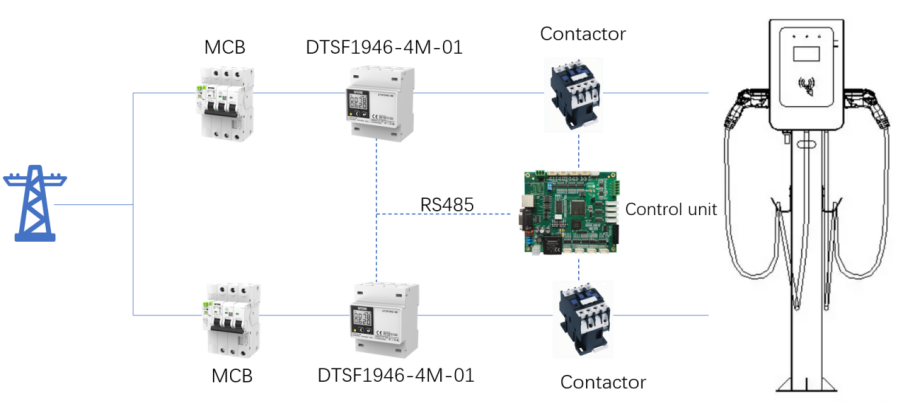 DC EV charger metering solution
The working principle of the DC charger is the AC power would export DC 1000V~1500V DC voltage by a AC/DC converter to realize the fast charging in 15~45minutes depending on the battery condition and the ambient temperature. The DC charger uses the DC power meter for energy metering, the internal management system could access the measuring data by the RS485 interface and control the DC charging output.
PD195Z-CD31F(single circuit),PD195Z-CD32F(double circuits)

Signal rated value:DC 1000V,75mV(shunt)

Measurement:U、I 、P、±kWh

Communication :RS485,Modbus-RTU

Working temperature:-40℃~70℃

Certification:CE

Installation:DIN35 din rail mounted

Power supply:DC12V、DC24V、AC/DC 80-270V